10/23/2021 – Lutz, Florida: Our research team at Attenutech is always looking to keep reporting on the latest trends in the medical safety equipment segment. We strive to maintain our complete knowledge in the best and newest medical gear on the market. This time however, our seasoned team is excited to be announcing a new line manufactured and developed by Attenutech itself. This fall 2021, Attenutech has released its new line of Dental Radiation Lead Aprons. These radiation dental aprons will keep our customers' patients from all segments safe and protected during dental x-rays.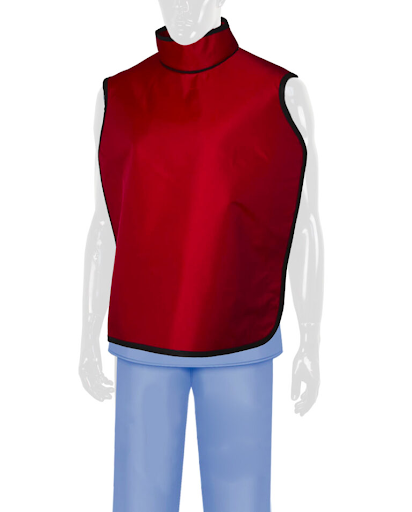 Radiation lead dental aprons can protect their patients' chests, heads, necks, shoulders, and all upper body. The apron itself is a piece of medical protective clothing. The apron has a rubber and cloth material on the outside with a lead interior. The features of Attenutech's lead dental aprons are vast, helpful, and unique in their high-quality function. Aside from being protective and comfortable, they offer 0.375mm Pb lead equivalency protection,high quality protection against radiation for both children and adults.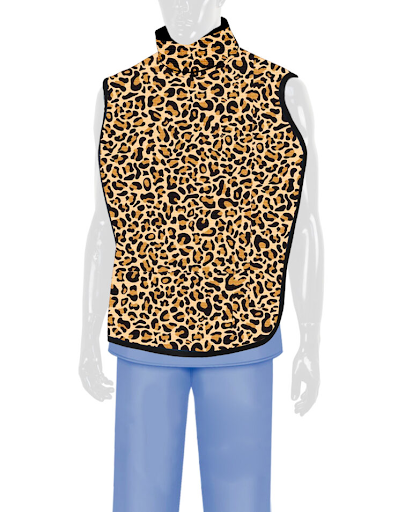 The new lead dental radiation aprons by Attenutech are the Steritouch and the Quickship. Both are quality options for those not wishing to cut corners in regard to radiation exposure. They are comfortable and not too heavy, while still providing the wearer with complete radiation deflection. Both the QuickShip Dental Radiation Lead Apron and the Steritouch Dental Radiation Lead Aprons are lightweight lead aprons with 0.375mm Pb lead equivalency protection. They close with a comfortable and easily undone Velcro closure. This is simple and easy for dentists to handle, especially on children. They also both come in a range of 7-8 colors and patterns. Fun patterns or colors on medical garments can often help to put nervous patents at ease and make the process easier on both caregiver and patient.
Attenutech caters to those who work in high-risk surgical and Interventional procedure environments. This means that one of the biggest segments Attenutech caters to is men and women who work in the dental and orthodontic field and use radiation through x-rays. X-ray technology can help dentists to diagnose, plan, and treat dental patients. It is an outstanding advantage. However, dentists still take the risk factors associated with radiation seriously. This means that they strive to protect their patients from the irreversible and harmful effects that radiation exposure can cause.
These new dental lead aprons carried by Attenutech provide complete and sterile protection in medical environments against radiation. Check out Attenutech's line of lead radiation protection aprons here!
About Us:AttenuTech provides radiation protection products for physicians, techs, nurses, and staff who utilize Fluoroscopy for imaging procedures. At AttenuTech®, we are dedicated to implementing the best radiation protection in high-risk surgical environments. With a manufacturing presence in the United States and Europe, we guarantee the highest quality of products and services in the radiation protection industry. We provide affordable and applicable solutions through state-of-the-art technologies and modern equipment. All AttenuTech® products are CE Certified, and manufactured with strict adherence to applicable laws, standards, and regulations, assuring the highest levels of protection, confidence, and quality.
Contact Detail:
Company Name: AttenuTech®
Contact Person: Ryan Phillips
Email: Send Email
Phone No: +1 813-909-8330, 1-800-757-2703
Address: 24008 State Road 54 Lutz
State: FL 33559
Country: United States
Website Url: https://www.attenutech.com/


Source: www.PRExhibition.com