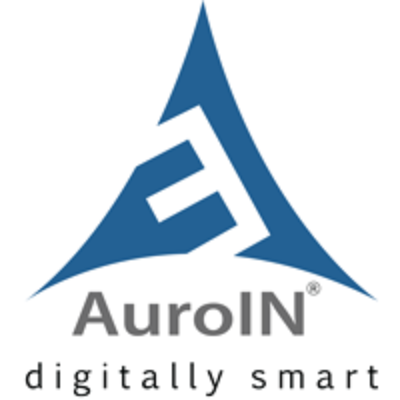 Marketing Automation Solution Provider Continues to Innovate with Latest Addition to Its Portfolio
April 12, 2023, New York, NY: AuroIN.com, a leading provider of marketing automation solutions, is pleased to announce the launch of the Instagram Reels auto-posting feature by Iconosquare. This latest addition to AuroIN.com's portfolio of services will allow clients to streamline their social media management and improve their overall social media presence.
Iconosquare's new auto-posting feature for Instagram Reels is an exciting development for businesses looking to expand their social media reach. The feature enables users to schedule their content in advance, freeing up time and resources for other important business activities. With the new feature, users no longer have to rely on manual posting of notifications via the Iconosquare app.
AuroIN.com understands the importance of staying ahead of the curve in marketing automation. The company is committed to offering its clients the most comprehensive and effective solutions available, and the new Instagram Reels auto-posting feature is a testament to this commitment. This latest addition to the company's portfolio is just one of the many innovative solutions that AuroIN.com offers to help businesses succeed in the ever-changing digital landscape.
Marketing automation solutions have become increasingly important as businesses look to streamline their marketing efforts and reach a wider audience. AuroIN.com's marketing automation solutions enable businesses to automate and optimize their marketing campaigns, increasing their efficiency and effectiveness. With the new Instagram Reels auto-posting feature, clients can now take advantage of even more automation tools to improve their social media presence.
As social media continues to grow in importance, businesses must find ways to stay relevant and engaging. The Instagram Reels auto-posting feature is just one way that AuroIN.com is helping businesses achieve this goal. By automating social media management, businesses can focus on other important areas of their operations while still maintaining an effective social media presence.
AuroIN.com offers the latest marketing automation solutions with Iconosquare's new Instagram Reels auto-posting feature. The company is committed to delivering exceptional results and helping businesses succeed in the digital landscape. With this new addition, AuroIN.com can help clients streamline their social media management and achieve their marketing goals.
For more information about AuroIN LLC services, visit https://auroin.com/digital-marketing-services/. If you'd prefer to speak with a specialist, please call 315-533-1323 or send an email to sales@auroin.com.
About AuroIN: AuroIN is a full-service digital marketing agency that provides online marketing solutions to businesses of all sizes. With over a decade of experience, AuroIN has helped numerous clients across various industries achieve their digital marketing goals through customized strategies. Services include search engine optimization, pay-per-click advertising, social media management, and content marketing. AuroIN's team of experts uses the latest tools and techniques to help businesses improve their online visibility, drive traffic, and increase conversions.
Like Us: https://business.facebook.com/AuroIN
Subscribe Video: https://www.youtube.com/user/auroin
Retweet us: https://twitter.com/auroin
Contact Detail:
Company Name: AuroIN LLC
Contact Person: Media Relations
Email: Send Email
Address: 285 Fulton Street, Suite 8500
City: New York
State: NY – 10007
Country: United States
Website Url: https://auroin.com/contact/


Source: www.PRExhibition.com