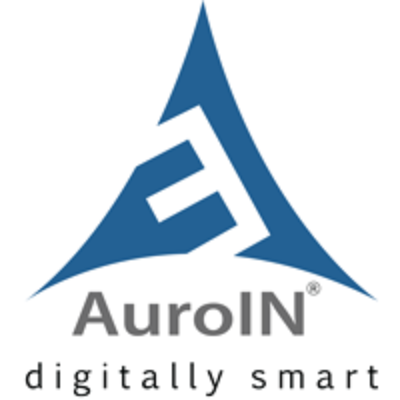 Put your business on the map and rule your Local Search
February 07, 2023 – New York City, NY – Business Connect was released by Apple on January 11, 2023. This updated version of Apple Maps Connect, which was introduced in October 2014, is a free solution that enables both small and large businesses to access the data that shows throughout Apple apps.
Is your website updated to reflect the physical locations and services your company provides? Can you answer the questions that potential customers have asked on your profile page? Do you regularly update your photos and make improvements to your business description? If so, you must be confident and knowledgeable about your Google Business profile. All of this is required for your business to appear in the local listings of a Google search. It's time to go to work on a company profile for a fresh listing opportunity. Recently, Apple Inc. unveiled a competition for Google Business Profile.
Let's welcome Apple Business Connect!
Despite the fact that they promote it as a completely new product, it is actually a minor update of the previous "Apple Maps Connect" software, which was released nearly nine years ago. However, what does that actually mean for your business and customers, and would you need to spend time tweaking it?
Well, there is no search engine on Apple yet. Searching through the Apple Maps app on an iPhone, iPad, or Mac will therefore be how visitors locate your Apple Business Connect page. Apple Maps is already a proven source of referral traffic for businesses with different physical locations. Businesses can create their own locations with their Apple ID by managing the portal businessconnect.apple.com.
Features of Apple Business Connect
The free tool provides Apple users with a wealth of customizable features.
Place Card: It allows business owners to add graphics, logos, header images, and pictures. The Place Card has developed an hours interface that provides owners with additional control over holiday and weekend hour information and quickly displays operation hours.
Showcases: A brand-new feature called showcases makes it easier for small companies to share information with clients about confined periodic menu options, special discounts, exclusive promotions, and other deals. Showcases are a fantastic method to encourage clients to gain from special offers that support the growth of their company.
Customer Action Buttons: These are one click action buttons that let users make restaurant orders, ticket purchases, appointment bookings, and more.
Support to small business: Small businesses are given the same access and freedom to customize their digital presence as large brands. The "Tap to Pay" option on iPhone, enables businesses to easily and securely accept Apple Pay, contactless credit and debit cards, and other digital wallets.
Insights: It is a monitoring tool that can be used to manage listings and give owners information. It aids business owners in comprehending what clients are looking for when they arrive at a particular business listing. The owners of businesses can customize their profiles to suit the requirements of people doing internet searches with the help of a wide range of measurements and basic preferences.
Simple and secure storage: Apple Business Connect offers a simplified setup in addition to a dedicated iCloud business account for easy and secure content storage, backup, and collaboration. On iPhone or iPad, business data is automatically stored and backed up, making device update simple. Additionally, iCloud Drive keeps data synchronized across Mac, making switching between devices seamless.
Apple has been expanding its influence in numerous fields with cards. Apple can also be found in Wallet, Messages, and a tonne of other search results like Siri and Spotlight in addition to Maps. Any modifications made by a business owner to their card information will be immediately reflected at all of these places.
Apple Business Connect(ABC) Vs Google Business Profile(GBP)
Apple's latest venture pits them against Google. Apple is intensifying its conflict with Google over small businesses. Although the two systems for listing business profiles may appear to be very similar, they are actually very different.
The integration of Apple Business Connect and Google Business Profile differs the most. Google has strengthened its position as the industry leader with dozens of platforms and apps. Apple, on the other hand, has some identical integrations, but not all of them. Apple Maps resembles Google Maps but does not yet include commercials. Another distinguishing factor is that Apple does not yet have its own search engine; instead, Google Search is used by Apple customers. It is easy to imagine new features, greater functionality, and more seamless interaction being added as Apple Business Connect develops. Until then, Google Business Profile will continue to dominate the field of establishing and maintaining company profiles online. For immediate assistance, please visit auroin.com, or if you'd prefer to speak with a specialist, please call 315-533-1323 or send an email to sales@auroin.com.
About AuroIN: AuroIN is a full-service digital marketing agency in NYC that has been in business since 2000 and offers comprehensive support for its clients' digital marketing programs. The professionals at AuroIN are aware of the value of sound business practices as well as the complexity of cutting-edge digital technologies. From brand building, social media marketing, and local SEO to research and planning, AuroIN provides all types of digital marketing services.
Like Us: https://business.facebook.com/AuroIN
Subscribe Video: https://www.youtube.com/user/auroin
Retweet us: https://twitter.com/auroin
Contact Detail:
Company Name: AuroIN LLC
Contact Person: Media Relations
Email: Send Email
Address: 285 Fulton Street, Suite 8500
City: New York
State: NY – 10007
Country: United States
Website Url: https://auroin.com/contact/


Source: www.PRExhibition.com