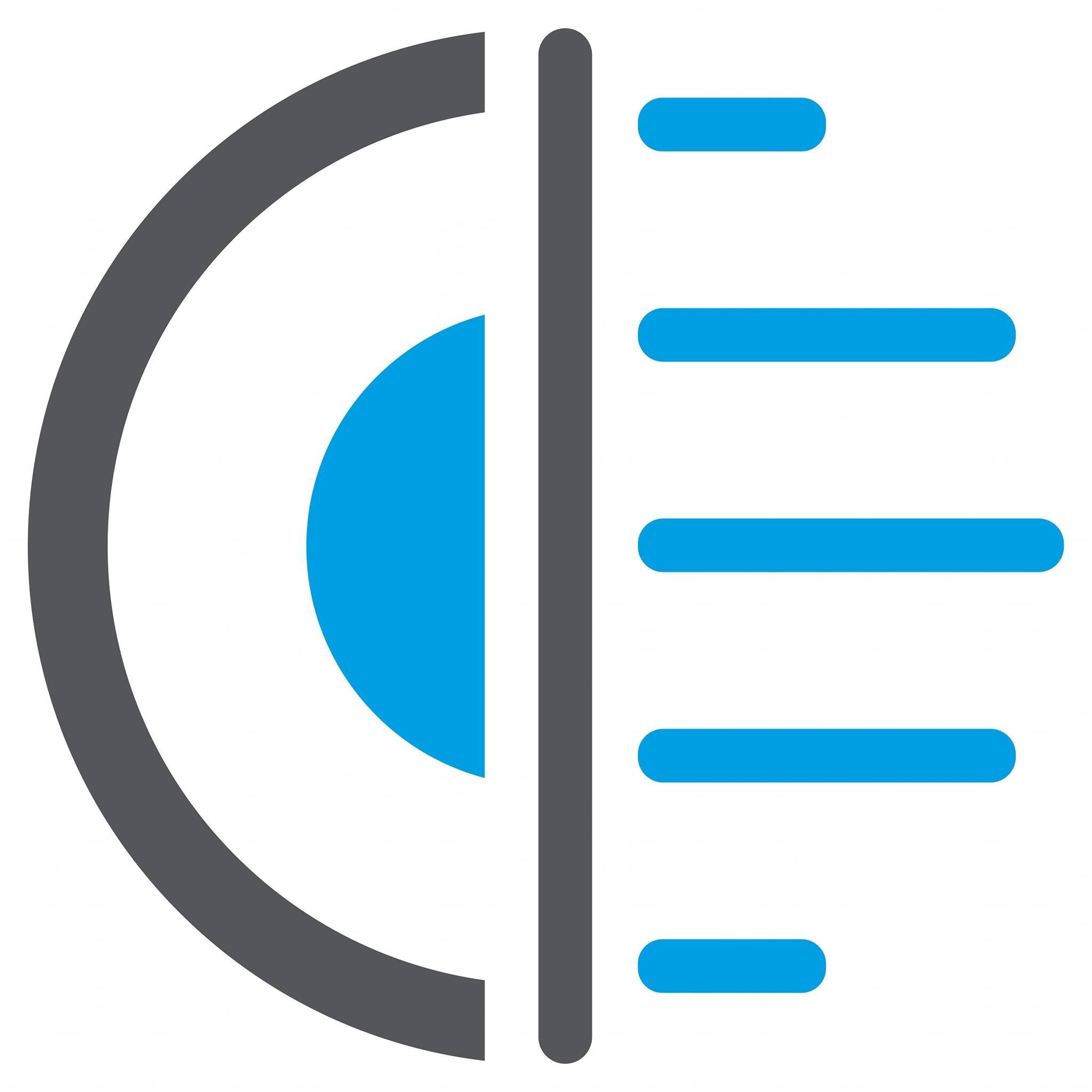 03/15/2022 – Belfast, Northern Ireland, UK: When you're in the hospital environment, you want to make sure that you are part of the team to help patients get healthy and move on with their lives. Whether you're a doctor, nurse, or technician, you want to ensure that you're as healthy and fit as possible while at the same time protected from anything externally in the hospital.
Just like you wear protective equipment all day long to protect yourself from the myriad of diseases, you also need to protect yourself when using some of the highly sensitive and specific equipment out there.
This is undoubtedly true if you're using equipment related to lasers. Of course, lasers are necessary for many reasons, but if you're using them all day, you should be wearing laser safety glasses that protect your eyes from extended exposure.
Without these types of laser safety glasses, exposure to lasers can seriously damage your eyes and, in some cases, cause partial or complete blindness. Unfortunately, this can happen to the most experienced equipment users and usually by accident. That's why it's better to be prepared than risk something preventable.
Model 300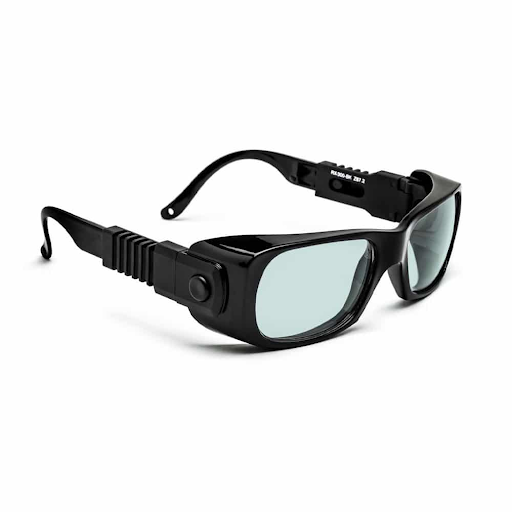 These are the top-of-the-line laser safety glasses that we offer. If you're dealing with various laser types daily with different laser sizes and colors, then look no further than the Model 300. They protect with varying ranges of CE ratings from 900 all the way up to 2900.
In addition, they have light blue AKG5 glass-coated lenses that, even with the tint, have excellent visible light transmission. This means that those wearing them will still see excellent light visibility without the hue of the lenses, possibly reducing the visibility.
On top of that, they come in a solid construction in black with extendable temple arms that allow for adjustability, so you can have comfort the whole time you're using the laser, without worrying if the laser safety glasses are going to fall.
Model 375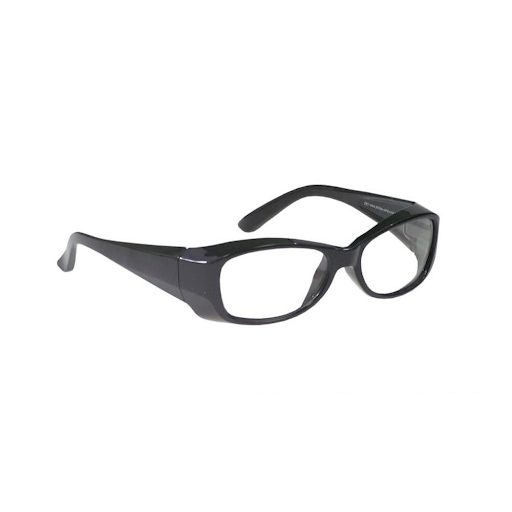 If there's a specific laser wavelength that you're dealing with, either OD<4+ between 190-370nm or OD>+ 10600nm, then these are an excellent and sturdy budget option when looking for laser safety glasses. Model 375 is like some of our other wraparound frames and stays tight on the face.
This feature also provides a dual support feature in case of any splashing on the face, as these glasses will help protect. They're also ANSI Z87 2003 certified to ensure the manufacturer tested them appropriately to support safety against lasers.
The visible light transmission is slightly lower than the Model 300 at 82% and comes with CO2 framed clear lenses.
Model 33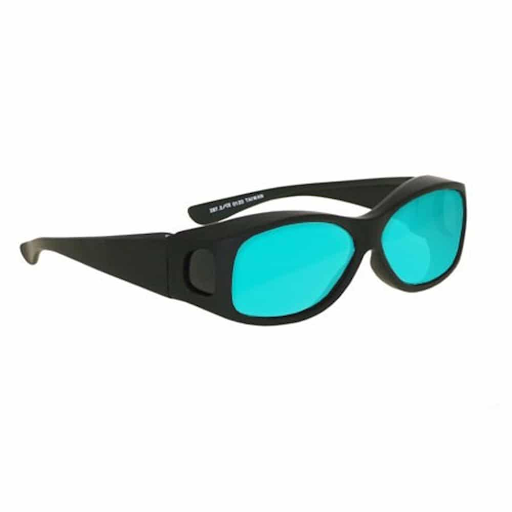 These are the perfect option if you wear glasses and need to wear a pair of Laser Safety Glasses over your standard glasses. They have a nice blue hue from their BG42 glass filter. Although this reduces the visible light transmission to 64%, relative to the Model 375 and Model 300, the Model 33 is still the best option when dealing with specific wavelengths between 700 to 1200nm and is considered a multi-wave protector.
The Model 33 should be in everyone's collection of laser safety glasses due to the flexibility of simply popping them on and fitting them onto any head size.
Keep in mind with all our laser safety glasses that even though they'll protect your eyes from lasers, lasers should still not be aimed directly at the eyes, as that can still possibly cause damage if the laser is strong enough.
Also, make sure to clean them with mild soaps and warm water to not accidentally remove the laser protection, and don't ever autoclave any of them to disinfect them.
St. Patrick's Day Sale is live now! 20% OFF on the entire store. Do not hesitate to contact our sales team who are best placed to advise you on what you might need for your industry. Get in touch at info@safetyprotectionglasses.com or call +44 2890 994 190 if you've any queries.
About Us: Safety Protection Glasses, your number one source for safety glasses. Safety Protection Glasses carries a wide variety of protective eyewear including; Laser Safety Glasses, Radiation Safety Glasses, X-ray glasses, Glassworking eyewear, Welding safety glasses, General safety, and Prescription eyewear. Safety Protection Glasses are one of the UK's largest safety protection glasses manufacturers partnered with Phillips Safety Products, we operate as their European partner. Using quality CNC edging facilities, we can offer the highest quality prescriptions in a variety of frames. We're dedicated to giving you the very best lenses and range of frames for your sector, with a focus on safety, dependability, and customer service.
Like us: https://www.facebook.com/SafetyProtectionGlasses/
Follow us: https://www.instagram.com/safetyprotectionglasses/ and https://www.pinterest.co.uk/SPGGlasses/
Subscribe us: https://www.youtube.com/channel/UC0J43ilfsQruKIOxqMQc0Gw/videos
Contact Detail:
Company Name: Safety Protection Glasses
Contact Person: Ryan Phillips
Email: Send Email
Phone No: +44 2890 994 190
Address: Unit 11, Agnes Street Industrial Estate, Belfast, BT13 1GB
State: Northern Ireland
Country: United Kingdom
Website Url: https://safetyprotectionglasses.com/product-category/laser-safety/laser-safety-glasses/


Source: www.PRExhibition.com