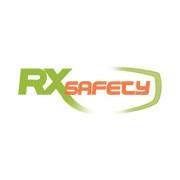 12/16/2021 – Middlesex, NJ: Finding high prescription safety glasses with a great
level of style can sometimes be quite the challenge. While it is important that individuals get the perfect solutions for their sight, it shouldn't come at the expense of style. In fact, one can argue that a good pair of glasses allows customers to both see and feel better, giving them the ultimate sense of confidence.
That's what RX Safety accomplishes from its wide range of prescription safety glasses with RX-20020. These latest safety glasses were made for more than just protecting your eyes. They are high quality glasses that accommodate high prescription lenses, all while giving the wearer a clean and sophisticated look.
Let's dig a little deeper and see just why these safety glasses may be the right fit for you.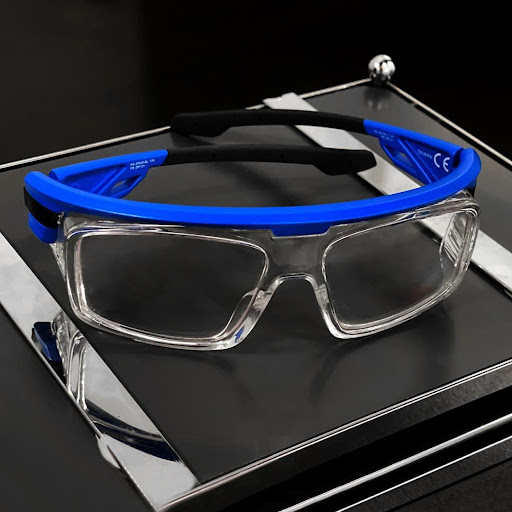 About safety glasses RX-20020
The RX-20020 prescription safety glasses come in a cool clear blue color, giving off a polished look to any style. They are rectangular and extremely light weight, making them comfortable for all-day wear. This is important because they accommodate high prescriptions, and can be experienced without the bulk and oddities that come with traditional lenses.
These glasses also have integrated side shields, which adds a higher level of protection for wearers. They also have ventilated size shield technology for precise vision to keep them from fogging.
Not only are these glasses sleek with cutting-edge design, but they are also extremely durable and can withstand high impact. This is because they are made from TR-90 Nylon material. They are sure to give wearers a close fit–perfect for greater comfort with their rubberized temple bars feature as well.
Additional Features
High-prescription accommodating
Prescription lenses for traditional high prescription glasses tend to be extremely thick and unflattering. With RX Safety 20020, you can get lenses with a higher index, which allows them to be thinner in appearance. These lenses can bend light compared to regular lenses that require greater masses to correct the refractive error.
So with Rx Safety's RX-20020 glasses, you get safety lenses that perform greater while giving you cleaner, crisper vision. Whether you need UV protection, progressive lenses, or any additional feature, these glasses are truly accommodating.
ANSI Approved
The American National Standard Institute creates guidelines for products and equipment in the U.S. market. All of our safety glasses are ANSI Z87+ approved, possessing the greatest safety features for occupational eyewear protection.
RX Safety's RX 20020 are ANSI Z87-2+ approved. This classification simply means the lenses are prescription, and it will be on both temples, as well as the front of the frame.
These safety standards are extremely important because when your glasses are fundamentally safe and tested, you can do your job with the greatest sense of peace.
Buying high prescription safety glasses doesn't have to be a hassle. While there are many safety brands on the market, RX Safety's RX 20020 delivers high performance results without the compromise of aesthetics. No longer do individuals have to face discomfort and limited options of high prescription safety eyewear–we've got you covered.
Our customers can experience high-quality solutions and service with members of our customer service team. Simply inquire online to learn more about RX 20020 and the best safety eyewear solutions for you.
About Us:
Rx Safety is an American manufacturer of affordable prescription safety glasses and performance eyewear. A family-owned and operated business, with a state-of-the-art digital ophthalmic lab and the online store providing affordable, top-of-the-line prescription safety glasses, sunglasses and performance eyewear on the market. All the safety glasses always meet or exceed the ANSI Z87+ standards for high impact, to be safe and secure while working in any kind of hazardous environment. Besides standard safety glasses, we offer a broad selection of prescription shooting and tactical glasses, prescription youth sports glasses, fishing and motorcycle glasses designed and tested to meet our high standards. As an authorized distributor of Wiley X, Bobster, ESS, and BodySpecs, Rx-Safety.com offers a full line of prescription safety glasses straight from the manufacturer at wholesale prices. Feel free to call at 732-356-1493 or email at service@rx-safety.com.
Like us: https://www.facebook.com/RxSafety/
Follow us: https://www.instagram.com/rx_safety/
Subscribe us: https://www.youtube.com/user/RXSafetyVideos/
Retweet us: https://twitter.com/RXSafetyEyewear/
Contact Detail:
Company Name: RX Safety Glasses
Contact Person: Ryan Phillips
Email: Send Email
Address: 123 Lincoln Blvd, Middlesex
State: NJ 08846
Country: United States
Website Url: https://rx-safety.com/

Source: www.PRExhibition.com