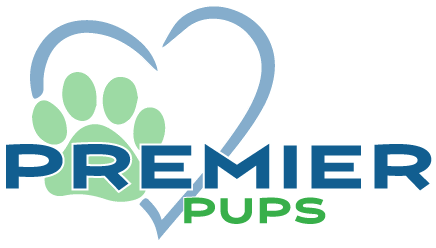 Premier Pups offering Cockapoo puppies for adoption
01/07/2021 – Johnstown, Ohio: Looking to welcome a new furry family member this New Year? It sounds like a great way to begin a new chapter. While online adoptions can induce stress and anxiety, there is absolutely nothing to worry about! Premier Pups has a variety of small breed puppies for sale including Cockapoo, Yorkie, Morkie, Maltese, Pomeranian, and more. However, the company will proceed to offer more adoption opportunities so its customers may continue to browse the largest collection of Cockapoo puppies for sale in Ohio.
"This is my first experience buying a puppy but Premier Pups made it so easy," says Premier Pups customer Elizabeth Gladden. "They literally have the best customer service of anywhere I've ever shopped and it's very evident they have a great love for the puppies. Premier Pups sends emails with next steps needed for the puppy with detailed descriptions and calls several times to check in. Daisy has fit into my family well and is so sweet. I recommend PP's to anyone buying a new puppy. They are by far the best!"
Premier Pups prides themselves on giving their customers the Premier experience. They make sure that the new pup is healthy before it even reaches at home. They also check in after the pup has arrived to make sure it is adjusting well to its new surroundings. Best of all, Premier Pups currently has Cockapoo puppies available for adoption in January.
"Full of love and positive energy, the Cockapoo is perfect for anyone who is seeking companionship," say the canine experts at Premier Pups. "As a companion dog, the Cockapoo is the perfect fit for any dog lover that looks for a pleasant and easy-going dog. They love running around and playing as much as lounging on the couch. They are extremely family-friendly, senior friendly and will thrive amongst kids of any age."
Stop wondering what it would be like to have a new pup filling the home with joy and laughter. Make the dreams a reality today. Contact Premier Pups today and start the journey to finding the perfect dog!
Puppies in the release are available for a limited amount of time. However, Premier Pups strives to find the right puppy along with having many options to choose from.
About Us:
Premier Pups appreciates and celebrates the difference puppies can make in the quality of one's life. It is more than just selling puppies, it is about the entire experience, from start to finish. Premier Pups carefully selects and develops the network of breeders and coaches the clients on how to properly get their puppy settled into their new home. Premier Pups' missi
Contact Detail:
Company Name: Premier Pups
Contact Person: Media Relations
Email: Send Email
Phone No: +1 740-809-3074
Address: 13298 Miller Road Johnstown, OH 43031
Country: United States
Website Url: https://premierpups.com/